Welcome to Springsteel Racing/Fabrication, Family, Friends and Modern Stock Photo Album.
The first part of this album features pictures Steve Springsteel's racing career.The rest of the album will feature Mike Springsteel, cars owned by Charlie Springsteel, Six Cylinder Modern Stocks of NJ and customers and friends of Springsteel Fabrication.
contact:
John Springsteel
microminded@comcast.net
Comments are subject for approval before being posted.
updated 8-26-10.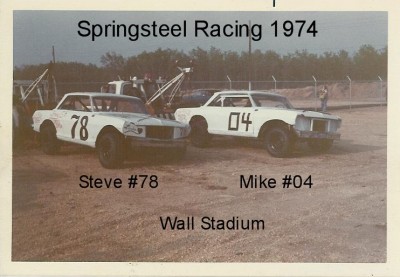 Springsteel Racing
Steve Springsteel's 2nd modern and his brother Mike's first. Steve built both cars. Picture was taken in the sandy pits of Wall Stadium.
Comments (0) | Add a Comment